VOGUE & WIRED X NEOM
CREATIVE
The brief
NEOM is a flagship project in the ambitious Vision 2030 plan led by Saudi Crown Prince Mohammad bin Salman to transform the Kingdom's economy. NEOM's landscape, while completely undeveloped at current, offers an abundance of experiences which will become available once the future city begins to open its doors to the world. Our brief was to showcase NEOM as the leading future wellness, experience and technology destination to visit, globally.
Through the medium of film, our video production and marketing agency in Saudi Arabia were commissioned by Vogue Arabia and WIRED ME to document four Saudi women as they explore what NEOM has to offer from wellbeing and personal discovery, to sustainability and innovation.
Vogue & WIRED X NEOM / Vogue & WIRED X NEOM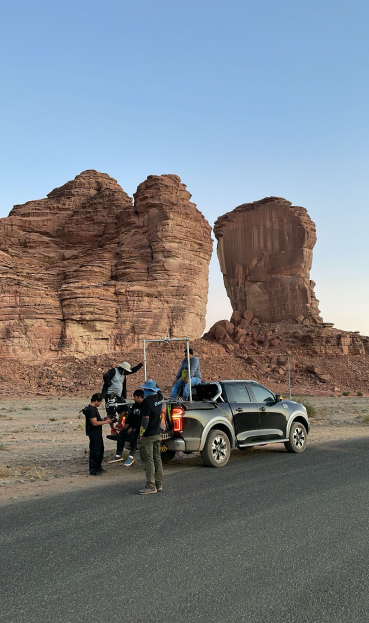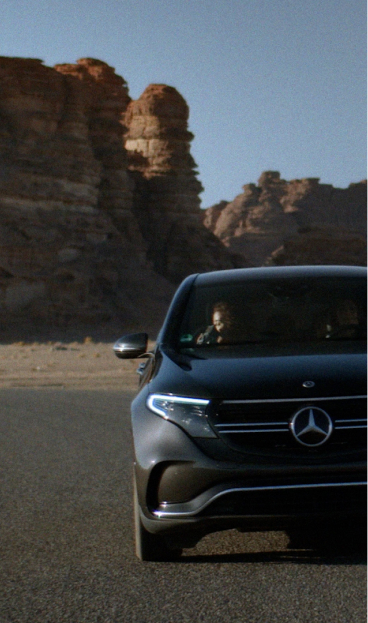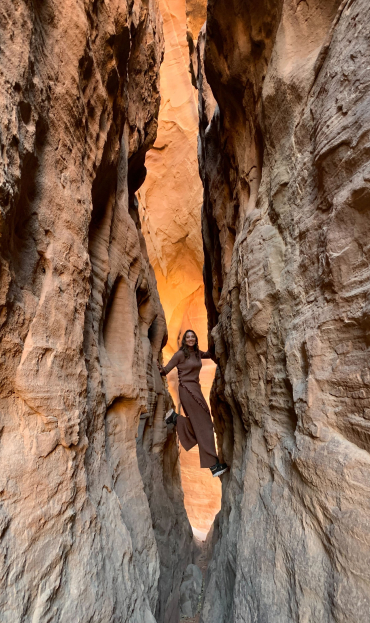 OUR APPROACH
Through two uniquely dynamic creative treatments, one for Vogue Arabia and one for WIRED ME, we captured the journey of the four women through the landscape docu-style, shooting non-stop and conducting interviews in tandem across three intensive shoot days.
For Vogue, our production team took a classically cinematic approach to highlight the sheer beauty of NEOM from its untouched coastlines to staggering rock formations. With neutral and flowing styling to peaceful scenes of yoga, self-reflection and bonding, we created a film that is minimalist and beautiful. The audio matches perfectly with charming conversation and calm musical tones.
Meanwhile in WIRED, maximising FPV drone perspective, our film whips through mountainous terrain in an exhilarating rollercoaster style. Rigging our cameras on board a vehicle, we tracked the women driving the endless roads in an electric Mercedes car, discussing the role of technology in the future, and living it up along the ride. A heavy beat soundtrack and special effects (SFX) maintain the energetic pulse of the film, shot predominantly after sunset.
THE RESULT
Once released in Summer 2022, the films will be used for a native digital media partnership on the magazines' websites and promoted through a targeted social media campaign for NEOM's destination marketing.
DIRECTOR'S NOTES
"This project was a whirlwind from start to finish. With less than a week in Saudi Arabia, we did everything from seeing NEOM in person to meeting the women, all for the very first time. Preparing the shot list and adapting the schedule on the go to make way for the long travel time between locations, while not missing the chance to capture natural conversations happening and bonds developing, made for 3 crazy, challenging but unforgettable shoot days! To achieve 2 diversely different films is a testament to our multi-disciplined and tireless team."